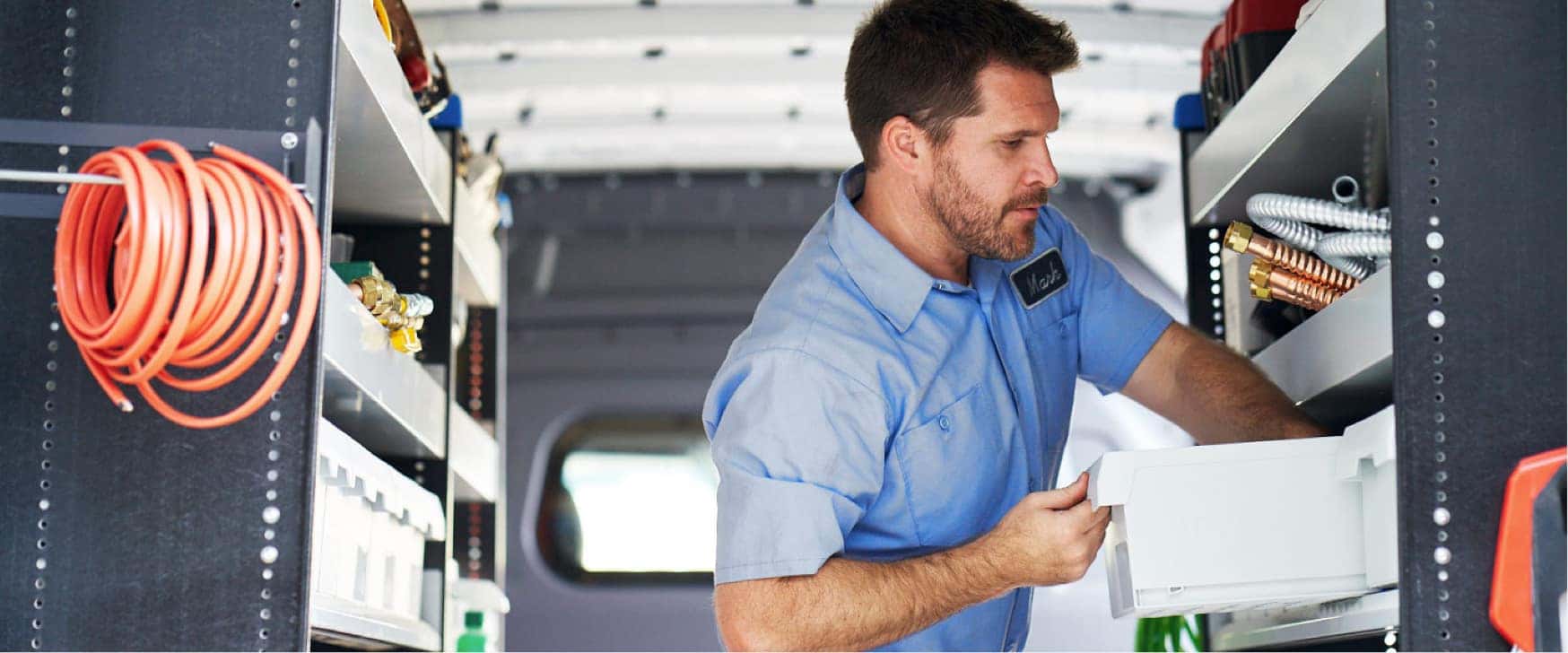 HVAC & Plumbing
Say hello to your dream van
Organization is the heart of efficiency. A quality HVAC contractor or plumber has to carry all the parts and equipment it takes to get the job done right. That calls for a van that's not only large enough, but also organized.
Organize better, work faster, save more time
With a partition and upfit package that helps you better organize your equipment, you can be safer, more efficient and on your way to the next job sooner.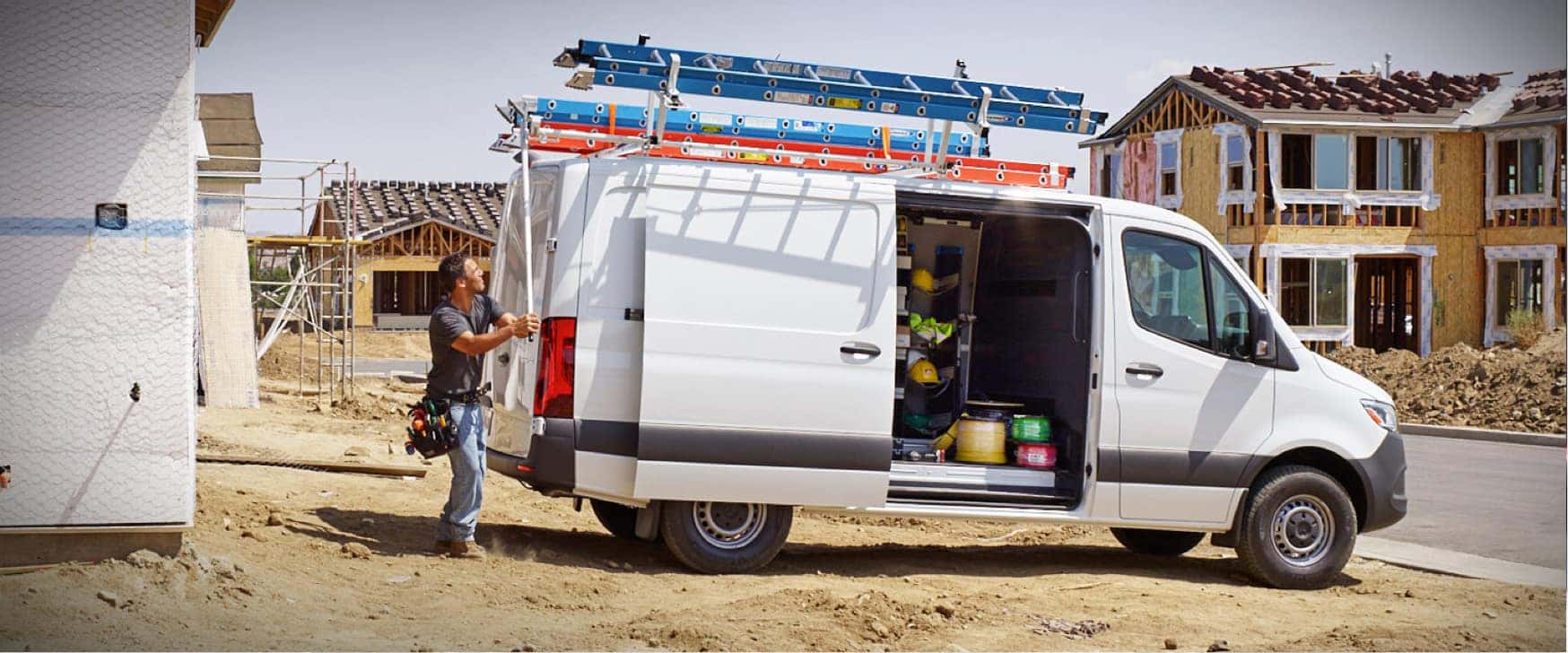 Electrician/Telecom
Powering your business, one upfit at a time
One of your most valuable tools is your ladder, so a ladder rack can be an invaluable part of your upfit package – maximizing your storage and transport abilities. For electricians and telecom workers, the Sprinter van is a perfect fit. How can an upfit benefit your business?
Safety and efficiency on call
An electrician's van is their office, comfort and safety are top of mind. Your profession requires a high level of mobility and a lot of equipment, so a strong, protective barrier between you and the cargo area is a must.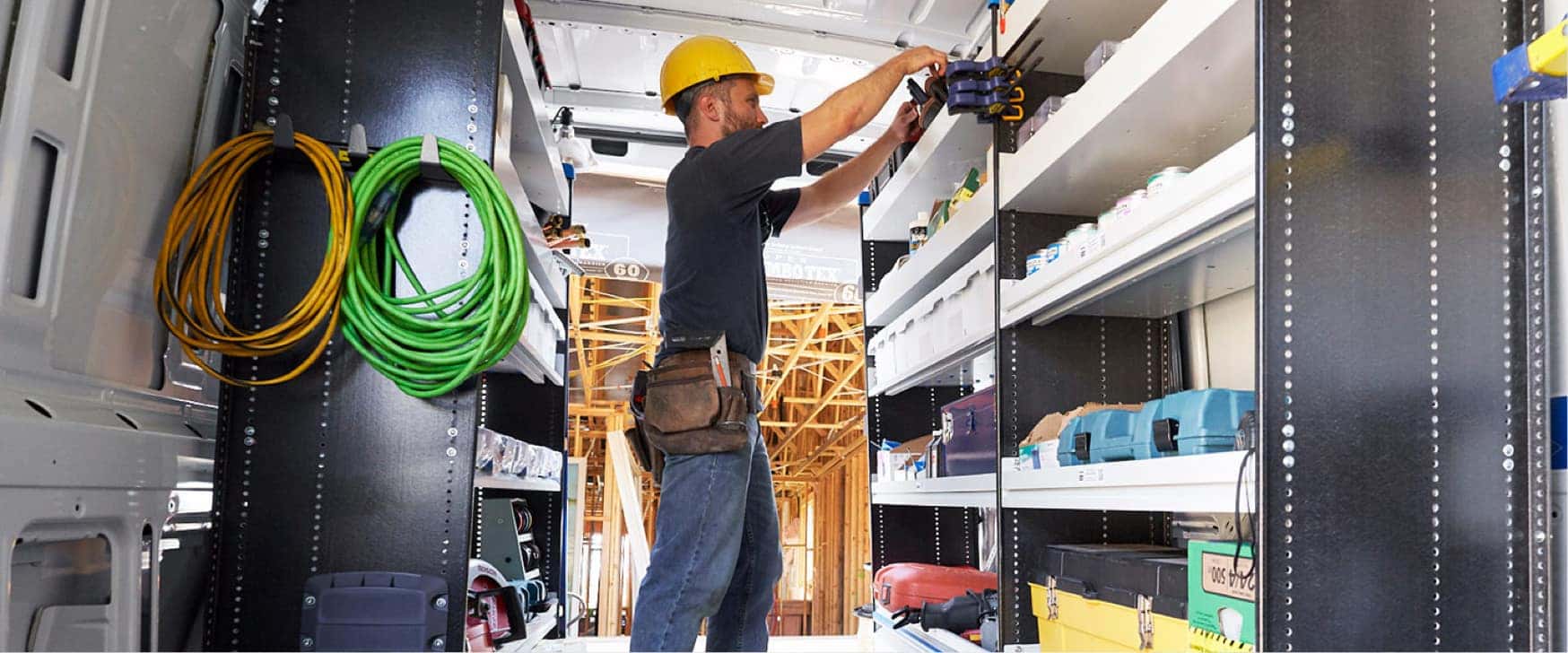 General Services
Your business, powered by Mercedes-Benz
Mercedes-Benz vans are the ultimate foundation for any upfit. Whatever the nature of your business – people moving, painting, delivery or something else – our vans offer superior capabilities designed with your future solution in mind.
Upfit solutions designed for the way you move
Need more storage? Better organization? A way to transport groups of people or parcels of freight? If so, an upfit solution just might be what you need.