Our exclusive Last Mile Delivery Fold-Away Shelving Kit includes two sets of Ranger Design's highly acclaimed 65″h x 60″w two-shelf racks, along with one 20″dx36″w two-shelf rack. With 18 years of refinement and extensive testing, these shelving units are engineered to deliver unmatched toughness, safety, and simplicity.
Toughness is at the core of these shelving units. The aluminum posts have been optimized to reduce weight without compromising strength. The side panels come pre-assembled with the gas shock and bracket, making removal and installation a breeze. Say goodbye to cables and hello to a smoother operation as the shelves ride on a bottom curve, maximizing space for packages.
Safety is a priority, and every shelf in the kit is rated for a remarkable 125 pounds. With the two sets of 65″h x 60″w two-shelf racks and the 20″dx36″w two-shelf rack, you'll have a total capacity that meets your storage needs. Rest assured, our shelving is built to ensure the integrity of your vehicle's walls. Extra-large brackets are included to spread the load and protect your van walls from damage.
This is a comprehensive solution to transform your Sprinter Van into a fully equipped delivery powerhouse. The kit includes two sets of 65″h x 60″w two-shelf racks and one 20″dx36″w two-shelf rack, delivering maximum storage capacity and organization possibilities.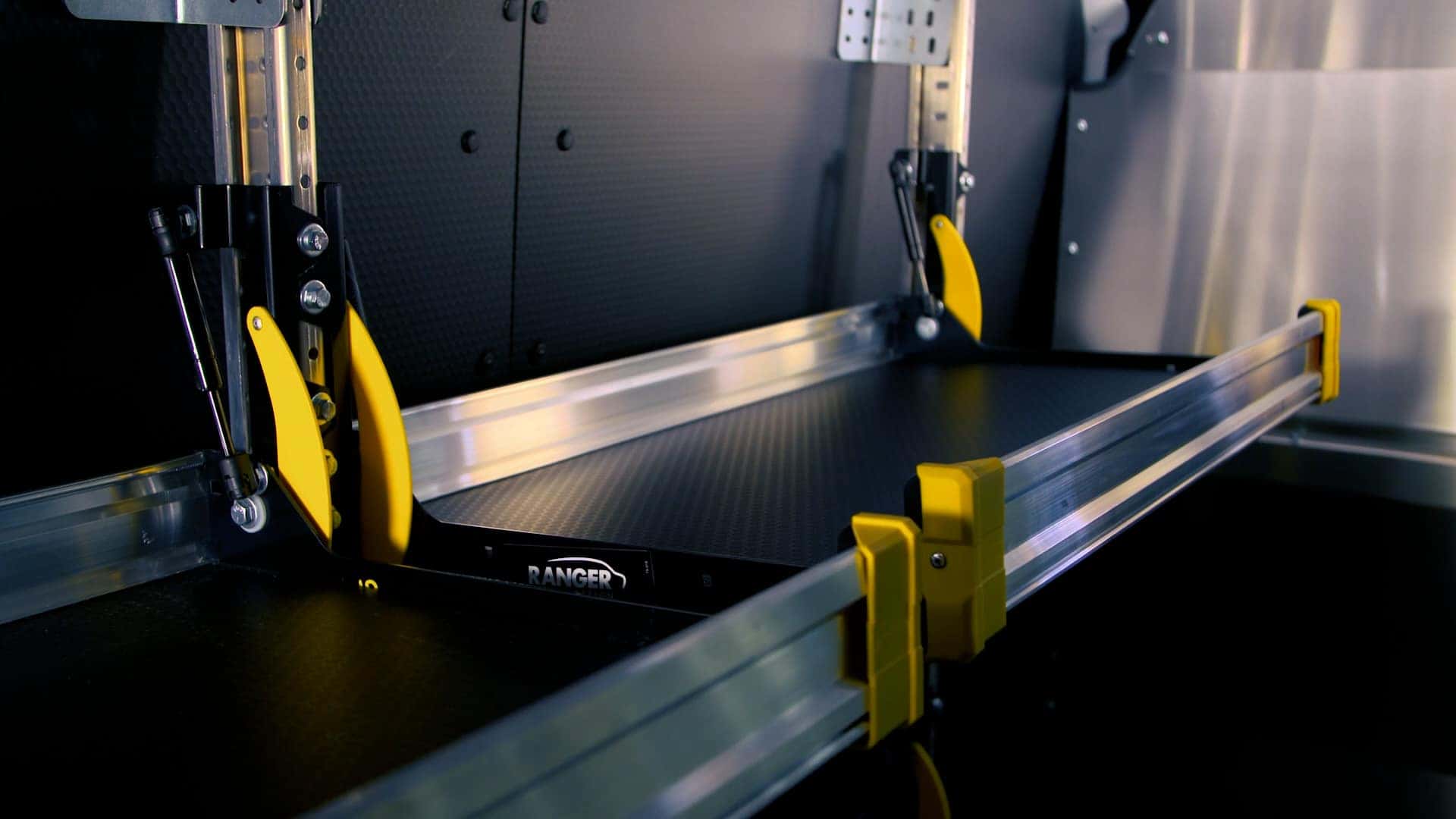 Each shelving unit features end caps and anti-pinch guards, designed to prevent injuries. The anti-pinch guard, shaped like a banana, keeps your fingers and thumbs safe by eliminating the risk of trapping them within the mechanism.